Cleaning Ventilation Ducts - UV Light Installation
Cleaning air ducts goes beyond simply dusting the outside of the vents. Ventilation duct cleaning is sought after when home owners notice a spike in their electricity bill, mold, or an excessive amount of dust surrounding the ducts. Did you know that indoor air is up to 70 times more polluted than outdoor air? Yet it is a fact that most people spend between 60 to 90 percent of their time indoors. Think about how you are eating dinner or sleeping inhaling dry particles and dust. Cleaning ducts doesn't have to be costly. You might have come across our company when searching for affordable vent cleaning services. Enlist the help of our professionals to help with the job. We provide quality duct cleaning services at prices that are moderate.
Save yourself time and money by calling us today! Cleaning ventilation ducts should especially be considered if you have elderly or small children in your household. They are usually more susceptible to respiratory illnesses. We have a step by step process in cleaning the excess dust and debris from your air vents. When your unit doesn't have to work as hard to circulate the air in your home, you wind up saving amount of money on your electricity bill.
We are dependable, efficient, and punctual when it comes to getting the job done. Upon your request, our 24 hour operators can dispatch our vent cleaners to your location to do an on-site evaluation for your air ducts so that we may be better able to give you an accurate free price quote. Our main goal is to make sure that you are completely satisfied with all of our services.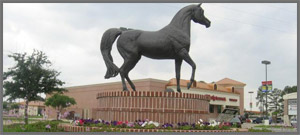 Customer Testimonials
Copyright 2014 © www.springductscleaning.com