Duct Cleaning Services - UV Light Installation
Are you searching around to find someone who can clean ventilation ducts at an affordable price? Here at Spring Duct Cleaners, cleaning air ducts is our way of life. We like to leave your home or business knowing that you are able to breathe easier. It is suggested from experts that you have professional help to clean out excessively clogged air ducts at least once every three to five years. When you enlist the help of those with the proper knowledge you are making the investment to save tons of time and money later down the line. The reason behind this is because after removing bacteria and dust, your unit doesn't have to work as hard to circulate air throughout the home. This means less electricity. Less electricity means less money.
Who doesn't love saving money? Did you know that indoor air can be up to 70 times more polluted than the air outside? Despite this interesting fact, most people spend between 60 to 90 percent of their time indoors. Give us a call today so that you can breathe easier. Spring Air Duct Cleaners are the premier ac cleaning company in the area because we offer quality service and affordable prices.
In addition to being able to breathe in clean quality air, making the investment into having the ducts clean can save you tons of money . When your ducts are blocked with excessive amounts of dust, the unit has to work harder to circulate air throughout the home. Dust, mold, and other debris surrounding your air vents are signs that it may be time to have them professionally cleaned.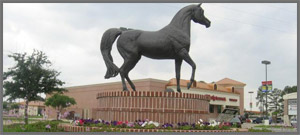 Customer Testimonials
Copyright 2014 © www.springductscleaning.com