AC Vents Cleaning Service - UV Light Installation
A lot of people in the world suffer from allergies, over 50 million to be exact. Contaminated air can either trigger or bring on these allergies. The benefit of getting your air ducts uncluttered by professionals goes beyond just a simple cleaning. We offer peace of mind. Mold and dust removal are the main request that is submitted to our representatives. Because air is able to flow more freely, your cooling and heating unit is able to more effectively circulate air without having to work as hard. Cleaning out air ducts increases the longevity of your system as well. There are many proven facts concerning air duct cleaning and it is only for your awareness. We also offer furnace cleaning and UV light installation to rid your air ducts of unseen contaminants and bacteria.
If you decide that you want to protect your family from unseen airborne pollutants, give Spring Duct Cleaners a call today. We offer affordable cleaning specials and pricing that are sure to leave you feeling satisfied and not like you have been scammed. We never take advantage by giving you ridiculous price quotes. With us, you can rest assured that you will receive only the best customer service experience possible. Call us now!
It's recommended that they be cleaned out at least once every three years. The professionals at Spring Duct Cleaners have the skills to properly clean and dissect your air ducts and rid them of debris buildup. Open 24 hours a day and seven days a week, our cleaning technicians are here to give you the best AC vent cleaning service in the entire spring area.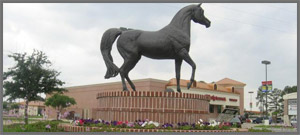 Customer Testimonials
Copyright 2014 © www.springductscleaning.com